The Ultimate Breede Valley bucket list
The Ultimate Breede Valley bucket list
Posted by Elana van der Watt on Fri January 24, 2020.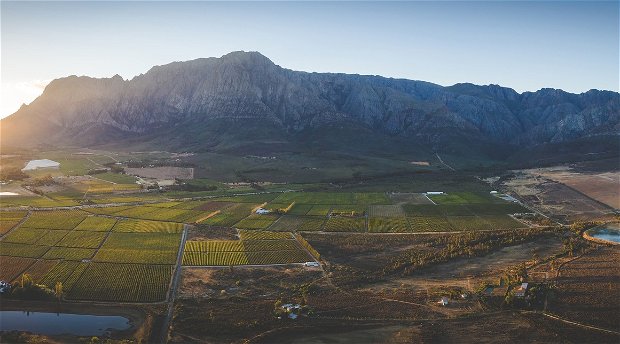 Thirty experiences you must have before 2020 is done.
You don't really know the Breede Valley unless you've done these: All the experiences we would like to cram into a year, and which really should be on your bucket list too.

Thirty experiences you must have before 2020 is done.
You don't really know the Breede Valley unless you've done these: All the experiences we would like to cram into a year, and which really should be on your bucket list too.
Please check every establishment's website before you hit the road, as many of them are open on appointment only.
Go camping at Dwarsberg Trout Hideaway
Hidden away in the Stettynskloof valley, Dwarsberg feels deep in the mountains yet is situated conveniently close. The green campsites are secluded and neatly kept for comfort but give you all the natural splendour of the mountainous Cape.
Take a hike, swim in a river
At the end of the Limietberg Nature Reserve's Krom River Hiking Trail is a magnificent waterfall and rockpool for swimming. The hike (starting on the Worcester side of the Du Toitskloof tunnel) is fairly easy, there and back takes about five hours and the per-person cost is only R50 for the required CapeNature permit.
Taste the work of a wine-making superstar
Christiaan Groenewald has been named Diner's Club Winemaker of the Year – twice! If you want to taste the very best of the Breede River Valley, make an appointment to go to the Eagle's Cliff tasting room and bistro.
Visit the beautiful Six Dogs distillery
Gin-making is both a science and an art, and a Six Dogs experience lets you marvel at both. And there's the prospect of tasting their legendary Karoo, Blue and Pinotage Stained gins …
Drive up to Klipbokkop and Mountain Brewing Company
Loadshed Lager, Cape Kraken, Madala's Gold – true icons on the local craft beer scene. A drive up to the brewery is not only for the award-winning beers but also for the view from the famous 4x4 hotspot.
Decorate a cake with PJ Lombard
A tutorial by the Breede Valley's own cake master is an absolute treat as party entertainment. Decorate your cake, eat it and go impress the world with your newly acquired skills.
Make your own pasta at Picardi Place
Get whisked away to the winelands countryside for a Wanna-be-Italiano cooking course. Make fettuccini from scratch, cook from the garden and sit down for a hearty long-table meal – just like the Italians do.
Feel hot spring water – as nature made it
Is there a local who doesn't know the words "Goudini Spa"? But isn't it time you also feel the water? Incredible to think that it flows from the earth at between 27 and 39 °C.
Have a slow autumn drive through the Hex River Valley
Those vibrant summer greens turning yellow, orange and red must have been photographed a million times. But a photograph can't let you appreciate the majesty of the Hex River mountain range (and Matroosberg peak!) as backdrop, and the friendly-feeling climate, all at once.
See the Slanghoek Valley after a few days' rain
There is no place in the Breede Valley with higher annual rainfall and a rainy-day drive there is winter at its best. Waterfalls in the distance, a typical winelands landscape in the foreground, cloud cover, a steady drizzle … need we say more?
Eat pizza at Fowler's Grill
There's more to the menu, of course, but the pizza is what comes up in local conversation. It's also Worcester's only restaurant for a laidback summery street-side dinner, which explains why it's so often fully booked.
Drink coffee at Café Hugo
"Freshly roasted" doesn't get fresher than this: Worcester's only roaster does a fresh batch (almost) every day. The coffee is complemented by a lovely al fresco experience under the oak, the everyday bustle of people walking by and a warm welcome by owners who pour their hearts into their business.
Have a street café sandwich at Daly Bread
The bread is divine, the sandwiches are divine, the ambience is, well, you get the picture. The quality and flavour of the artisanal breads are perhaps only eclipsed by the French-inspired street café feel.
Take your kids to the Karoo National Botanical Garden
You haven't really experienced the gardens unless through the eyes of an inquisitive little mind. Their wonderment at countless little things along the pathways is guaranteed to surprise you! Your little ones will also adore a proper picnic on the lawn.
Go off-road on a mountain bike
If you're not an avid rider already, get yourself and your bike to Nuy on the Hill. A 30 km circular route, suitable for the family, can be ridden in both directions and at the end of the ride both you and your bike can get cleaned up (yay, there are showers!).
Taste the wines of the Breedekloof Makers
Winemakers in Breedekloof reserve some special attention for Chenin Blanc each year. Wines from this cultivar are easy-drinking crowd pleasers and in the hands of the Breedekloof Makers they just get better. Make it your mission to taste at least five of the exceptional Chenins produced last year.
Do a wine pairing at Overhex Winery
You're saying wine goes well with what? Okay, we know that in wine country wine goes with everything, but you might as well refine those pairing skills to get even more from each bottle. The pairings at Overhex include gourmet popcorn, chocolate and sweets and might just offer that one you haven't done before.
Spend a morning at Pure Boland Market
It's the Breede Valley's best known, biggest and oldest community market; a hearty get-together of traders and patrons. The monthly shopping trip doubles up as a morning social – a recipe that has kept the market going for 11 years straight.
Do a (really fun) fun run
You're spoilt for choice when it comes to fun runs but if you need to be selective, keep an eye on the National Institute for the Deaf's annual calendar. These creative minds put an interesting spin on running, particularly with their Dusk & Dawn Trail Run through the Karoo botanical gardens and the Red vs Blue men vs women face-off.
Walk the Worcester Heritage Route
If you think there's nothing interesting about a slow walk in town, you're mistaken. The remnants of different historic eras are beautifully preserved in some pockets of Worcester. Grab a heritage map from the local tourism office and spend a Saturday morning brushing up on your general knowledge.
See Hugo Naudé's art with your own eyes
A picture or a print is just not the same as an original painting. And right on their doorstep, locals are privy to a permanent exhibition of work by a pioneer in South African art. Hugo Naudé House – designed by him too – in Russell Street also has works by Jean Welz on display.

Have lunch with a spectacular view from above
Tourists flock to Nuy on the Hill and then happily fork out the Google review stars. The food is as tasty as the view is spectacular. Word on the street is to try the burgers and wood-fired pizzas while tapas that compare to these will be hard to find elsewhere in the valley.
Or do lunch with a view from below
Equally regarded by travellers who eat there, is Opstal's restaurant in the Slanghoek valley. Although the landscape is something to behold, it's the elegant dishes by in-house chef PJ Lombard that inspire the rave reviews. To be fair: The superb wines and service also have something to do with it.
Try river rafting at least once
Some form of water sport is almost mandatory if a river runs through your valley. The team at Bonamanzi Adventures – out towards Scherpenheuwel on the Villiersdorp road – is fully geared to get you onto the water.
Let your hair down at a Q Square evening event
It's a collab between restaurants and stalls – a mini festival of sorts - that repeats a few times
a year. Keep an eye on social media for your chance to enjoy friendly chatter under the oak, hearty food and live music!
Have beer and lunch at Saggy Stone
"Mountain pub" sound interesting? Saggy Stone is hugely popular for its beers, generous portions and happy crowd. It's more or less in the vicinity of Kliplapa and at its busiest on Saturday and Sunday afternoons.
Book a spa treatment with Hennelie du Toit
Kick the enjoyment of a spa treatment up a gear by booking it on a quiet and scenic Brandwacht farm.
Make a stop at Bosjes
Of course the chapel will be on any must-see list for the Breede Valley. Take a stroll through the landscaped gardens, take lots of pictures and sit down for a drink in the tea garden. Oh, and take along your kids because in terms of play space it's among the best!
Find out what the Ou Stokery hype is about
Now here's a business that went all out to create a hip and happening vibe. Craft gin, craft beer and cocktails, live music evenings and rock star food. And another thumbs-up for welcoming young parents with small children.
Read a book at Die Eike Restaurant
Timing is everything but if you get it right, it's bliss. There's a magical time in the morning when the cooing of Cape turtle doves is the only sound in the oak tree canopy. Read a book or just sit there with coffee – this is easy access to a rare moment of peace.
* To reserve accommodation in the Breede Valley, click here.