Valentine's in the Breede Valley
Your entire Valentine's weekend sorted
Posted on Wed February 5, 2020.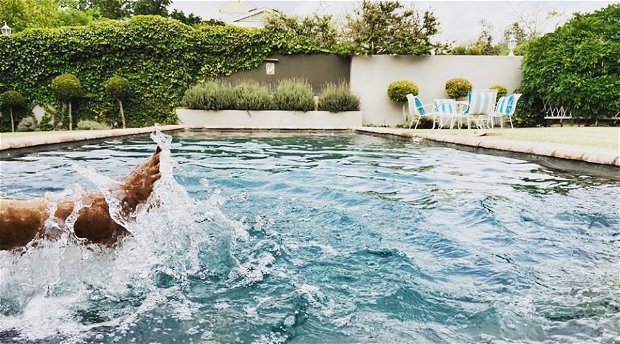 Google no more – your perfect Valentine's weekend is already plotted, and it comes with spouse-on-the-house luxury accommodation in the Breede River Valley.
Google no more – your perfect Valentine's weekend is already plotted, and it comes with Spouse on the House luxury accommodation. The Habit Guest House is letting you treat your partner to a two-night stay while paying only for yourself. To help you make the most of your weekend, we put together this nifty itinerary: Friday and Sunday lunch and everything in between, just a short scenic drive away, in the Breede River Valley.
*Please note that this is a suggested itinerary of favourite attractions and not a travel package. Bookings and arrangements need to be made with each destination individually.
Friday
Lunch at Blindiana Barista. It's fresh and funky, the food is beautiful and it's all for a good cause: It was founded to help sustain Innovation for the Blind, one of Worcester's famous charities for the disabled.
On the special menu is roasted baby beetroot, feta and roquette salad with raspberry vinaigrette and parmesan shavings. Then follows a seafood main of prawns, hake, calamari and scallop, and a fresh strawberry tartlet with blueberry compote and ice cream as dessert. Make your reservation at [email protected] or phone 023 342 1130.
An afternoon by The Habit's pool. Check in at The Habit. Your luxury accommodation in one of Worcester's graceful architectural heritage buildings will include top-notch service throughout the weekend. Enjoy a lazy poolside afternoon in our stunning garden while sharing a complimentary bottle of bubbly with your loved one. Do your online booking here, send email to [email protected] or phone us on 023 342 3538.
Dinner at De Wet Cellar. Their special events are always something to remember, and this time it's a four-course Valentine's dinner. An appetizer of smoked salmon or caprese croute will be followed by a starter of mushroom gnocchi and a mouthwatering main of red wine braised leg of lamb. And the (very romantic!) grand finale, coffee and chocolate fondue to share.
As De Wet has partnered with a local tour operator, enquire about safe transport back to The Habit while you do your dinner reservation. For bookings, send email to [email protected] or phone 023 341 2710.
Saturday
Breakfast included at The Habit. Get out of bed worry-free, because we have your first meal of the day covered.
Riverside picnic and rafting. A bit of fresh air and sunlight are a must in our valley. Pack a picnic basket and enjoy a day on the banks of the Breede River. The friendly operators at Rivierplaas, with its stretched-out lawns and tranquility, will supply all the equipment you'll need for a laid-back rafting trip on the water. Canoes, lifejackets and dry buckets are covered but remember to bring your own sunscreen. To book, send email to [email protected] or phone 084 710 0139.
Dinner at The Hussar Grill. The Hussar Grill is a legendary brand most famous for its carefully selected and matured beef, its venison and its wine selection. The menu boasts steak classics such as Fillet Béarnaise, Chateaubriand and Fillet Moutarde but also a selection of dishes for the companion who doesn't love red meat.
A window seat in Worcester's Hussar grill room will afford you a quality dining experience with a beautiful view of the historic Church Square and "Moederkerk" and the far-off mountainy sunset. Reserve a table at 023 004 1341 or send email to [email protected].
Sunday
Breakfast at our table. We do lazy Sundays at The Habit, allowing for late breakfast and late checkout. Feel free to pack up at a leisurely pace and linger around the breakfast table.
Lunch at Ou Meul. Find the time for one last stop at Ou Meul Bakery. Co-located with Du Toitskloof Winery in the Breedekloof, it is just off the N1 as you enter Du Toitskloof on your way back to the city. It focuses on fresh bakes but has full breakfast and lunch offerings. If you love coffee, the bonus is its collab with Bootlegger Coffee Company, and the outdoor seating is simply great. For more information, send email to [email protected] or phone 023 004 0226.
Getting around
Introducing Woeber. Please don't drink and drive; Woeber (like Uber but with a W) can get you to and from your destination safely. Phone 071 194 8756.